Welcome to ACMP's Change Management Regional Conference – Europe!
The European Regional Conference on
"Driving Business Results through Effective Change Management"
will be held 17 September 2015 in Brussels, Belgium. This power packed one day event will be preceded by an Opening Reception the evening of 16 September and will also host optional post-conference workshops on 18 September. The post-conference workshops will be offered by ACMP Qualified Education Providers.
Join change management colleagues to:
Discover best practices in change management and the latest industry trends
Share ideas with fellow change managers and make important professional connections
Learn how to advance change management and advance your own professional development
Keynote Speaker Daryl Conner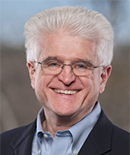 It's Not What You Do, It's Who You Are
The majority of change professionals are seen by their clients as providing a satisfactory degree of value. That is, they are considered adequate in their role—delivering what is expected of someone performing the responsibilities they have been assigned. Their clients generally regard them as "good enough," neither ecstatic nor disappointed by their contribution. There is a much smaller class of practitioners who are viewed by clients as rare, highly cherished resources. They are thought of as particularly capable when it comes to navigating change and are, therefore, extremely influential when offering observations and recommendations. Daryl's talk will highlight the key differentiators between these two groups and focus on the role that character and presence plays in whether practitioners are regarded as either "acceptable" or "indispensable".
(more)
Daryl Conner is co-founder and chairman of Conner Partners (a consulting firm specializing in strategy execution) and Conner Academy (a professional development firm supporting change practitioners exploring who they are as a means for advancing their capabilities). He works with strategic leaders and seasoned change agents throughout the world, helping them understand the challenges and opportunities they face during transformational change. In this capacity, he has served as a change-related educator and coach for many of the most successful organizations, government agencies, and nonprofit institutions globally. His four decades of service is built on research, extensive consulting experience, and a master's degree in psychology. Daryl has authored two books:
Managing at the Speed of Change
and
Leading at the Edge of Chaos
; he is also the author of more than 250 publications, including journal and magazine articles, monographs, and book chapters. His blog, (
changethinking.net
), is written for change management professionals who want to raise the level of their game and that of the field of change execution.
(less)
THANK YOU TO OUR SPONSORS