THANK YOU TO OUR SPONSORS
Global Platinum Sponsor

When organizations want to increase productivity and performance while creating a working environment that fulfills the needs of their employees, they call on the experts at Business Brain Mapping to do it. With a unique, neuroscience-based approach to strategy, change and organizational development, Business Brain Mapping uses the power of the human brain to create business platforms where working is a pleasure, workflow is maximized and the entire organization thrives. Business Brain Mapping is creating the next workplace evolution.
www.businessbrainmapping.com
---
Conference Benefactor Sponsors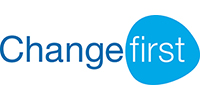 Changefirst helps organisations implement change initiatives successfully.
Our People-Centred Implementation Methodology (PCI®) and Online Change Management platform e-change® enable businesses to easily create, deploy and manage change through an integrated suite of online tools. These include leadership and employee education, diagnostics, planning, reporting and benchmarking services all supported by social learning, coaching and training.
Leading the way in change management for over 20 years, Changefirst has successfully trained over 20,000 people, in 175 organisations in over 45 countries.
www.changefirst.com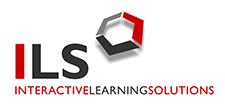 ILS is a Prosci Primary Affiliate and an Authorized Prosci Training Provider. With the ILS Group headquarters in the UK, and consulting and training bases in Italy, Istanbul and South Africa, we are able to easily reach countries in Europe, Asia, America and Africa.
Our formidable team delivers the world-class Prosci training programs as well as expert consultation services to ensure that your organization is able to survive and thrive in a changing environment.
www.ils.gb.com
---
Exhibiting Partner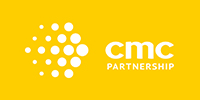 CMC Partnership is first and foremost a leading provider of specialist Change Management Training and Consultancy, supported by core competencies in Portfolio, Programme and Project Management.
A global affiliate partner for Prosci® – a systematic and holistic change management methodology adopted by 80% of the Fortune 100 – CMC provides on-site change management training for organisations world-wide and is the sole provider of Public training in the UK, Ireland & Singapore.
cmc: Advisory | Delivery Support | Training.
www.cmcpartnership.com
---
Advertising Sponsor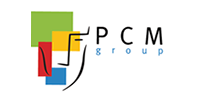 Project Coaches & Moderators for Training, Facilitation, Mentoring and Advice
With more than 20 years experience in providing very dynamic and interactive training, facilitation and mentoring to a wide variety of clients in many countries dealing with an enormous diversity of topics, has made us a real specialist in identifying and helping clients to address many types of problems and in preparing quality documents in all the phases of the project cycle: From preparing quality Terms of Reference, Tender documents and designing and assessing Project Proposals to developing monitoring-, evaluation- and Lessons Learnt dissemination plans.
www.projectsforchange.eu