Professional development is an important career investment.
Make it count at ACMP's Change Management Regional Conference – Europe!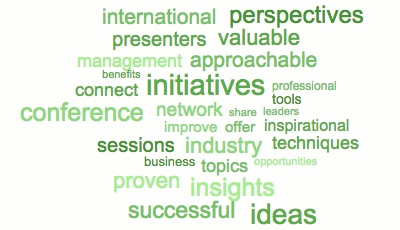 Access to industry thought leaders with fresh ideas
Multiple change management topics to improve business benefits
Impressive presenters with valuable perspectives
Proven tools and techniques for successful change management initiatives
Inspirational sessions that offer applicable insights
Opportunities to connect with other change management professionals and build your professional network
Regional Conferences are smaller in scope than the International Conference which makes it very approachable, easy to connect, and share ideas
What some of your colleagues are saying when asked why they recommend the conference:
"I love the energy at ACMP conferences. Everyone is open and willing to share whatever they know or have experienced. The quality of speakers is incredible, and every year the keynotes leave me wanting more time to learn from them. It's a conference that has something for every level - someone on the front line to executive level."
"Great presentation sessions and excellent opportunity to meet global practitioners of change"
"Be inspired to take on the challenges back at work."
"Despite the challenges we face in our roles as change management practitioners, the conference reinforced the reality that we are doing a very crucial job and we should not be deterred by the challenges we face. I have been re-fired up to keep keeping on!"
"It seems lonely in the field and then you realize that there are a lot of folks experiencing what you are."
"Commonality of need to focus on the people side of change and ourselves as change leaders."
"The biggest take away is that Change Management does work if properly implemented and supported. Attending the conference allows to see how others have accepted the concept and how real the world is."