Add to Your Education Experience
ACMP is pleased to offer 3 additional education opportunities on 18 September. These independent workshops offer diverse topics to further your change management and organizational development learning. In addition, these workshops will provide supplementary tools and techniques for change management. Please note that these sessions are offered as a separate registration event. (Conference Registration includes Opening Reception on 16 September and a packed one-day education and networking conference on 17 September).
Enhance Your Ability to Lead Change and Drive Results Through Developing Your Change Intelligence (CQ)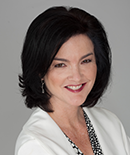 Duration of Workshop:
09.00 -13.00 or 09.00- 16.30*
Cost:
Member Half-Day €275 / Member Full-Day €475
Non-Member Half-Day €325 / Non-Member Full-Day €525
Facilitator Name:
Barbara A. Trautlein
Facilitator Biography:
Barbara Trautlein, PhD, is author of Change Intelligence and originator of the CQ System for Developing Change Intelligence. During her 25+ year career she has partnered with clients globally to lead enterprise-wide transformation, train and coach leaders at all levels, and certify change agents - achieving bottom-line business and powerful leadership results. She holds a doctorate in Organizational Psychology from the University of Michigan. Clients served include Abbott, ArcelorMittal, Cisco, Ford, Schneider Electric, and ThyssenKrupp.
Workshop Outline:
Methods to "manage change" are baseline competencies. Truly effective change agents LEAD change - this workshop's focus. Participants will enhance their own ability to lead successful and sustainable change, including "Change Intelligent" strategies to influence key stakeholders, engage sponsors, and facilitate collaborative change teams. The workshop is replete with interactive hands-on exercises, real-world case studies, and personalized assignments enabling immediate application to each participant's unique change challenges. Additionally, through exploring research results from the Change Intelligence/CQ Assessment's global database, participants will obtain insights into opportunities and dynamics in leading change around the world. By building Change Intelligence, change leaders are able to overcome what looks like resistance, but is really either confusion over the goal, lack of connection to the goal, or lack of tactics and training to partner together to work toward the goal. Participants can earn credits toward the completion of the Change Intelligence Certification Program.
Workshop Learning Objectives:
Through highly interactive exercises, real-life examples, and research-based findings, participants will obtain:
Actionable awareness of their own Change Intelligence, including how to leverage their personal Change Leader strengths as well as how to shore-up their blind spots with targeted developmental strategies.
Coaching to understand the sources of resistance to change, to reframe resistance from enemy to ally, and to flex one's approach in order to powerfully partner with and influence key stakeholders in new and winning ways, enhancing their change leadership agility.
Tools to build the collective Change Intelligence of the teams and organizations they support, through research- and practice-based strategies using CQ to launch change initiatives, turn-around struggling projects, and ensure ongoing sponsorship and engagement across hierarchical levels and functional groups. (This objective would apply to the full-day participants.)
Develop their Change Intelligence to lead successful and sustainable change with greater competence and confidence, and with less stress and frustration, for the benefit of their organizations, teams, and careers
Who Should Participate:
This workshop is intended for experienced change management professionals, as well as professionals in other fields with experience in and accountability for leading organizational change.
*
Please note that this workshop can taken either as a half-day (09.00 - 13.00) or a full-day (09.00 - 16.30) depending upon your schedule and budget.
---
ACMP Standard for Change Management: Introduction and Boot Camp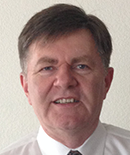 Duration of Workshop:
09.00 - 13.00
Cost:
Member €300
Non-Member €350
Facilitator Name:
Roger Watson
Facilitator Biography:
Roger Watson is a Principal at jTask, a US company that provides Change Management Consultancy, Software and Training. With over 15 years of training experience, Mr. Watson has led the adoption of and training in the ACMP Standard for Change Management at jTask and Fortune 500 companies since October 2014. He maintains Certified Training Professional status with the International Society for Performance Improvement (ISPI) and Project Management Professional certification with the Project Management Institute (PMI).
Workshop Outline:
Training in the ACMP Standard for Change Management will provide you an understanding of change management process and its critical steps, and give you and your team a cohesive way to discuss and manage your project more successfully. You too can benefit from receiving the same training as professionals and students who have already attended the class from companies including AT&T, Accenture, Applied Materials, EPRI, Genentech, Hewlett Packard, Impax, NetApp and Nokia. In just four hours you will come away with real tools and knowledge that you can use including:
Knowledge of what the Standard for Change Management is and its application
Ideas on how to use it at your company for faster, deeper and broader change adoption
Insight on current best practices and what change management pros are talking about
Foresight of what pitfalls to avoid
Clarity for explaining the role and value of Change Management to executive management
Workshop Learning Objectives:
Describe the background of and answer FAQs about the ACMP Standard for Change Management
Explain what the ACMP Standard for Change Management© is and its value
Understand the fundamentals of the Change Management process
Prepare to use the Change Management process to build and execute a successful Change Management strategy and plan
Who Should Participate:
This workshop is intended for experienced change management professionals, executives and participants on business transformation projects that include Change Management.